Our Business Loans
Our customers use our small business loans for a variety of purposes. Since our small business loan has 3 -18 month terms, it is ideal for commercial efforts that will generate revenue within the loan's time period. After all, paying for this year's inventory well into next year is not healthy for your business.
The term 'working capital' is exactly that, Capital that works for your business, and not only during the loan's time periods. If used right, these funds will carry over month after month, year after year.
If you borrow $30,000 to purchase inventory that will generate $50,000 and takes you one month to turn your inventory, it is safe to say that you net a monthly profit of $20,000. Over the loan's term of 12 months this equates to an annual net profit of $240,000. At this time your loan has been paid off and you still carry your first investment of $30,000 forward into the next year to steadily increase your ROI at the same rate…  And let's not forget about the savings you incurred of
$10,000 on the inventory discount your vendor was offering only for the next 5 days. You were able to take advantage of this amazing opportunity to buy $30,000 of inventory for only $20,000 because BGC was able to fund your account in 3 business days.
How much will that $60,000 expansion net your business over the next 12 months and how much in year two when you have no loan to pay back?
How much can you speed up production by purchasing that new equipment, and how will this new increased level of production increase your annual profits?
These are just a few ways our capital works for your business and what you should think about before deciding how much of a loan you need.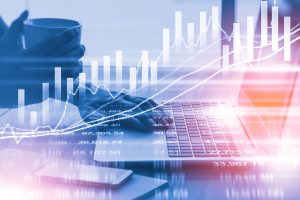 Our Business Loan Product and Term
Typical uses include, inventory, equipment, temporary cash flow management (if your sales volume fluctuates), working capital supplementation, marketing to generate new business, and unexpected business opportunities that you just can't pass up.
Product – We offer a true small business loan in the short-term.
Term – Once approved your potential offers will be between 3-18 months depending on your risk level.
Daily Payment – We direct deposit the money into your bank account and then we take a small amount from your bank account on business days to pay back the loan. Nothing you couldn't afford. Typical daily paybacks are from 2-5% of your average daily bank balance. Example: as worst case scenario at 5%, your business
averages 1k daily the payback would be $50.00. I'm sure that payback would work for you, right?
Here are the things to consider when comparing a BGC Capital loan against a Merchant Cash Advance:
| | |
| --- | --- |
| BGC Loan | Merchant Cash Advance |
| A true business finance loan with a fixed finance charge and term. | Not considered a loan. Has fluctuating payments and no set term. |
| Build business credit and have the ability to renew with us as soon as you are 50% paid down. | No benefits for paying on time. |
| No need to change credit card processor. | Must change credit card processor. |
| BGC provides a fixed term loan collected through set daily payments using flexible payment methods. | Cash advances intercept your credit card receivables at the merchant processor and take a fixed percentage of your daily credit card volume until the advance is paid off. |
| BGC considers all sales including cash and credit card transactions when qualifying you for a loan, allowing us to provide your business with maximum financing and qualify businesses who do not process credit cards. | The MCA factors in only your credit card sales to determine how much cash your business qualifies for, regardless of overall cash flow. |